Holiday Treats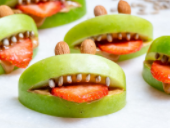 Holiday Treats 
The spookiest time of the year is almost here, Halloween! October is known for goblins, ghouls, ghosts, vampires, but most of all tricks and treats. Kids all across the world dress up as whatever their heart desires and say the magical words, trick or treat, to hopefully receive lots of candy. However, candy and treats aren't just for Halloween. Many other holidays have delicious recipes you can easily make at home. 
Starting off at the very beginning, New Years Eve.
Gold Cake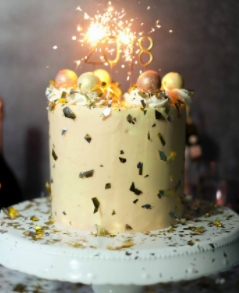 This is simple to make, you can use your favorite cake mix or recipe from anywhere but decorate it to fit the theme. Gold and silver are great colors to utilize, and make sure to get a candle with the new year to top it off.
Now for the holiday filled with red, white, and blue; Independence day.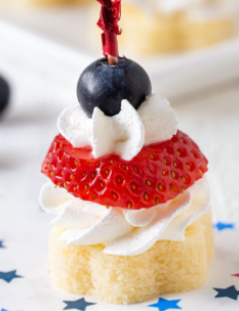 These are extremely cute and creative desserts that will wow anyone. All you need to make them are, cool whip, strawberries, pound cake, and blueberries. 
Now for the holiday we are coming up on; Halloween. 
Halloween Popcorn Mix.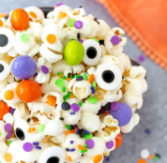 The recipe includes popcorn, sprinkles, candy eyes, and ghoul mix M&Ms. You can add whatever toppings you desire such as regular M&Ms, chocolate, and caramel, but Cooking On the Front Burner recommends a "gooey marshmallow mixture" that people can't resist.
To finish off we have America's favorite holiday; Christmas. 
Sugar Cookies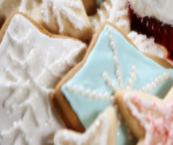 You can either get a premade sugar cookie mix or use an online recipe then bake them. After, you get frosting and tips for bags, then put the frosting in the bags and start piping. A common and classic design to recreate are snowflakes but any design that brings holiday spirit looks good.  
For more recipes and ideas go to Holiday Recipes: Menus, Desserts, Party Ideas from Food Network.