Shooting at Michigan's Oxford High School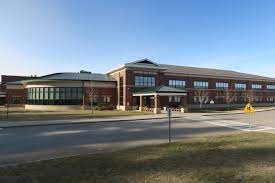 November 30, 2021, a tragedy struck when 15-year-old Ethan Crumbley opened fire on Oxford High School, a public high school in Oakland County, Michigan. This shooting was the 28th mass shooting in the U.S. in 2021. Ethan Crumbley reportedly fired at least 30 shots; six students were injured, four students were killed, and one staff member was injured.
Since the tragedy, Ethan Crumbley has been charged with one count of terrorism causing death. In addition, he was charged as an adult for four charges of first-degree murder. Along with Ethan Crumbley's charges, the investigators are also looking into charging the school due to the faculty knowing Ethan had been searching for ammunition for a gun. He talked to the school's counselor and said he searched it because his family enjoyed shooting. The school then called his mother about the incident. His mother then carelessly exchanged messages with Ethan, saying, "Lol I'm not mad at you. You have to learn not to get caught." On the day of the shooting, a teacher found a note of his that stated "my life is useless" and "the world is dead." He was sent up to the office and claimed that he was trying to pursue his career in video game designing. A little later, after he was called up to the office, the school had a meeting with his parents due to his actions, during which they told his parents he would have to get counseling. However, the parents denied the request. Later in the day, Ethan emerged from the bathroom and shot 11 people.
Ethan Crumbley's parents James and Jennifer Crumbley, were also charged for involuntary manslaughter. The investigators could not find them, so they searched for the parents and found them hiding in a warehouse after an hours-long search for them. The parents were put on $500,000 bail, and if they were to be convicted, they could face up to 15 years in prison.