Starbucks Pumpkin Drinks to Spice Up the Holiday Season
The Pumpkin Spice Latte is back on the menu! Starting on August 30th, the exclusive pumpkin-spiced drink and food items at Starbucks return to bring some extra festive cheer to the fall season. Here are Kendra and I's opinions on some popular pumpkin spice and secret menu items.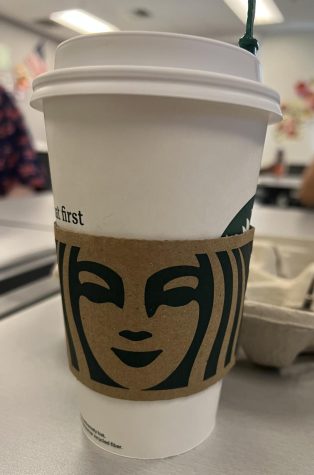 Tyler's reviews: 
Pumpkin spice season is something I look forward to every year. As a self-proclaimed Starbucks connoisseur, I love to try the new drinks to bring an extra flavor to my fall experience. With this season comes the classic pumpkin spice latte. I get this drink every year, and have always enjoyed the flavor and experience that comes along with it. I rate this drink a 10/10, and is something that everyone should try, and that is renowned in pop-culture as an iconic autumn staple.
Next, we tried the Pumpkin Cream cold brew. Although I'm a little biased against cold brew drinks, I still didn't expect to be as disappointed as I was. In my opinion, this drink really missed the mark for me. If you like cold brew, it might be worth a try, but I most likely wouldn't order it again. I rate it a 2/10, only redeeming a point for how it never tasted watered down.
The pumpkin spice hot chocolate was definitely one I was interested in. Hot chocolate is one of my favorite drinks, and the idea of a little festive spice with such a great classic was something I was eager to put to the test. Needless to say, it passed, and met my expectations. I've tried this drink twice, and initially wasn't a fan, but recently tried it again, and really enjoyed it. The chocolate and pumpkin spice work together very nicely, and is deserving of a 7/10. To order, ask for an iced Apple Juice with 2 pumps pumpkin spice sauce and 1 pump cinnamon dolce.
Next, the Pumpkin Pie Frappuccino was a solid 6/10. It tasted just like pumpkin pie– it was exactly what I expected. However, I had to take off a few points for how quickly it watered down. Spending upwards of $5 on a drink, and having it only last a small amount of time seems a little ridiculous to me. Despite this short longevity, I still did enjoy it. If you don't mind speeding up your sips, it is a very sweet, very pumipkin-y drink, and worth trying at least once this season. 
The Harry Potter pumpkin juice is one of my favorites that we tried. Rightfully, I give this drink a 10/10. It tastes like hot apple cider, but with a delicious pumpkin twist. It tasted like fall, and would be a perfect drink to accompany a night in binge watching a festive series, or going walking in a pumpkin patch. It's one I've ordered again since, and will continue to order in the future.
The Pumpkin Caramel Macchiato was fantastic. The Caramel Macchiato is my usual order anyways, and I was pleasantly surprised by how tasty this was. I loved this drink, and have started to order the pumpkin spice version on a regular basis. This drink is deserving of a 10/10. I highly recommend this drink to everyone. It's a perfect, delicious way to get into the festive spirit. To order, ask for an Iced Caramel Macchiato with pumpkin spice sauce instead of vanilla and topped with pumpkin spice topping. 
As someone who regularly orders the classic oat milk shaken espresso, I didn't expect the pumpkin brown sugar edition of the drink to not meet my expectations. However, in a twist of cruel fate, this drink was pretty disgusting. The bitterness of the espresso and the flavor of pumpkin simply don't go together, and make a concoction of coffee that is an insult to pumpkin spice. I do not recommend this drink. I rate it a 0/10. If you still want to order this drink, it's on the secret menu, so to order, ask for an Iced Brown Sugar Oatmilk Shaken Espresso with 1 pump of pumpkin, topped with pumpkin cream cold foam and pumpkin spice topping.
Last, but not least was the pumpkin scone. Needless to say, this appetizing scone not only looked amazing, but tasted fantastic as well. It was very sweet, but paired nicely with the coffee, and made for a pleasing snack and wonderful experience. I rate it a 10/10.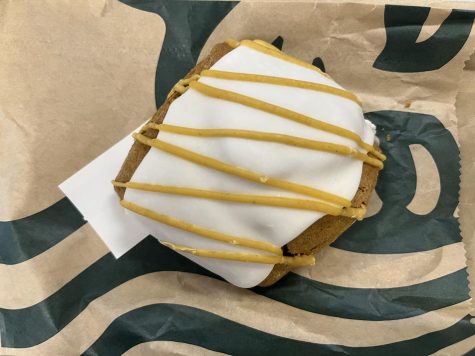 Kendra's reviews:
I had extremely high hopes for the pumpkin cream cold brew, but unfortunately it didn't live up to my expectations. For me the cold brew seemed very bland, but mostly because there was a very uneven coffee to pumpkin cream ratio. However, if you love cold brew and want to spice up a usual order this could be a good drink option. Personally, it was not the type of drink I like, so I rate it a 2/10.
The pumpkin spice hot chocolate was very yummy and warm, putting me in the fall mood, but it was lacking in spice. It tasted like warm milk with a slight hint of pumpkin. This drink was a white chocolate hot chocolate so next time I would ask for extra pumpkin spice but it was still good nonetheless. I would get it again because it made me feel like I could go cuddle up by a fireplace, eat some candy and drink my pumpkin spice hot chocolate. Overall I rate it a 5/10. 
The pumpkin pie frappuccino was very good and one of my favorites for fall but it was extremely sweet. Since it was a creme frappuccino, the pumpkin really shined through and the cinnamon was a great touch. It was hard to drink for a long period of time because of the sweetness overload and when it melted the water made the drink constancy way too mushy. The first sip was definitely the best but it looked pretty and looked and tasted like a fall drink that highlighted pumpkin, so I would give it a solid 7/10.
The Harry Potter pumpkin juice was my favorite by far and immediately made me feel like going to a pumpkin patch. Even its name made me love the drink even more since I am a huge Harry Potter fan. It tasted like a better version of apple cider and did not change at all over time. The warmth and clear pumpkin spice coming through had me going back for more. This is definitely a drink I would get again which surprised me because I did not think it was going to be as good as it was. I highly recommend trying one this holiday season because I rate it a 10/10!! 
The iced pumpkin caramel macchiato was another favorite of mine. One of my normal orders at Starbucks is a regular caramel macchiato, but with the pumpkin spice it was way better. However, the caramel was sort of overwhelming at times, making the pumpkin flavor dissipate, which was slightly disappointing but it still tasted great. Over time it was still good even watered down slightly which was amazing. It was very festive and I would order it again! Even though it had some flaws I still rate it a 8/10.
Now for the last and least favorite drink, Pumpkin brown sugar oat milk shaken espresso. We thought the brown sugar would mean the drink was sweet, so adding pumpkin would be a nice addition but we were very wrong. I have not had the regular version of the drink, but it tasted like dirty water. Maybe I am just not an espresso fan, but I would never get this drink again. The aftertaste was horrible and I immediately had to take a sip of water to try and get it out of my mouth. It was very bitter and I barely tasted any of the pumpkin we added because my taste buds were upset by what I just drank. It also did not last and was worse watered down so I rate it a 1/10 and do not recommend it. 
For bakery items we tried the pumpkin scone and it was so amazing. It was not super sweet but the little bit of glaze on top was perfect. It was very crumbly so we had to be careful when eating but it was so worth it. I will be getting it again and I think everyone should try it. Autumn was in the air with each bite and even though I was full I just kept wanting more. Honestly, it was one of the best baked goods from Starbucks I have ever had! My ranking is 11/10, it was so delicious it broke the scale.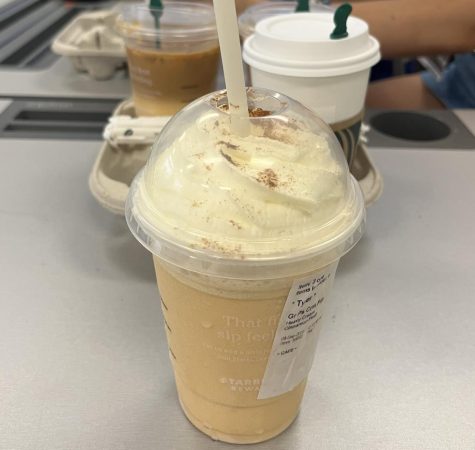 Pumpkin spice will be served until they run out, which normally happens in November-January so make sure to get your drinks and treats before then!