Coyotes of Castaic
Mr. Turski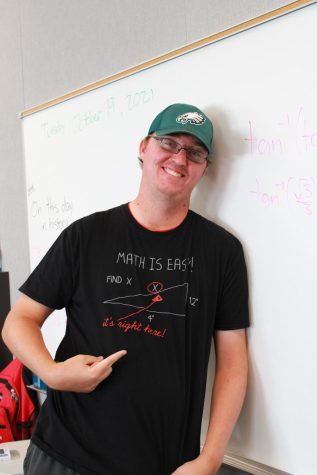 Mr. Turski is the golf coach and math teacher here at Castaic High school for Pre-calculus, Honors Pre-calculus, and AP-calculus. He originally joined the district as a substitute teacher and worked at every school in the district before deciding to join us here at Castaic. "Something that drew me to Castaic is SBIA because it focuses on the why, and learning math conceptually, while traditional math is just, here's an equation, now solve." Mr.Turski loves math, which is why he teaches it, he says it's a universal language, it explores why things work and makes the world make sense. His love for math grew from his childhood just like his interest in video games, food, golf, and football. His favorite foods include anything unhealthy and his favorite games are Star Wars, Pokemon, Fire Emblem, Smash Bros, and Magic the gathering. After asking him about his goals he replied with a simple but touching "Everything I've achieved up until this point is everything I've wanted to do, I'm living the dream." Although he feels that he is where he's always wanted to be, he still wants to eventually start a family, be on the show survivor, go to Star Wars Land in Disney and an Eagles home game in Philadelphia. Overall Mr. Turski is a great teacher and friend, he loves golf, video games, sports, food, and enjoying life, anyone can talk with "The Greatest math teacher". 
Randy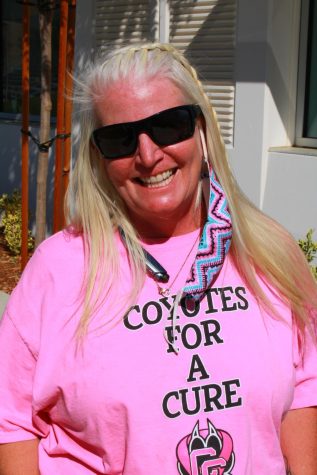 Randy is the lead yard supervisor here at Castaic High School. Randy enjoys working with students as she claims it "keeps her young". Randy loves her job as encouraging and inspiring the students along with making an impact on them is one of her main goals as a supervisor. In her free time, Randy loves to spend time with her family, as well as cooking, especially Southern food. Randy's favorite dishes to cook are Southern fried chicken along with chicken and dumplings. Some of her favorite activities to take part in include painting rocks, camping, going to the beach, playing games, and walking or driving around campus. "Not everyone can find a job that they love, but if you can it's well worth it." This quote is a quote that Randy lives by as she wants to be the best she can be not only for herself and her family but also for the students here at Castaic High School. One interesting fact about Randy is that she was actually adopted as a child and just recently found out her birth parents through a 23 and Me.
Mrs. Schwartz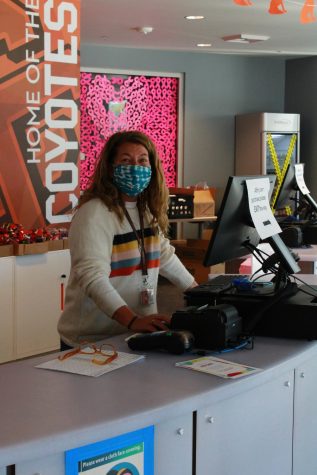 Mrs. Schwarts is the ASB account tech that helps fundraise dances, clubs, sports, and students. She decided to join Castaic High school because she had previously worked at C.M.S. and was enthusiastic about joining something new. Before working for CMS Mrs. Shwartz owned a flower shop in Studio City. Outside of her job, she enjoys spending her free time with her family, playing tennis, watching Curb Your Enthusiasm, and Dodgers baseball. She also has a bucket list, or goals besides making ASB successful which include going to Greece, and continuing to travel. She also really enjoys Italian food, and food from New Jersey, where she especially loves the seasons there, mainly fall. Working for Castaic is something she enjoys and looks forward to, but she also appreciates the students and their work, like Nelson Morales, her favorite NON-A.S.B. student.