Oscars 2020 Recap
The 92nd annual Academy Awards is one to remember. Celebrities use their platform to help support causes that are close to their hearts. This came in the form of both their outfits and their speeches. This year's Oscars also included movie history being made, amazing musical performances, and some of the best films being nominated.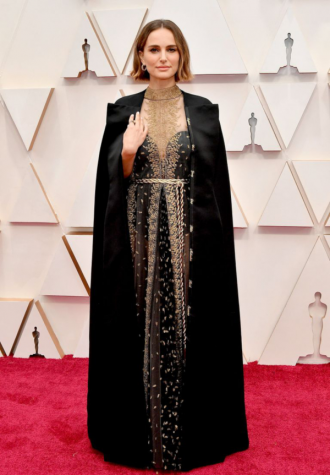 Best Dressed: Natalie Portman
Portman topped her elegant black and gold sheer dress with a meaningful embroider on her Dior cape. The stitching on the trim were names of female directors that weren't nominated for an Oscar this year, helping to recognize their outstanding work in a subtle way. Names which include Wang, Gerwig, Heller, Matsoukas, Har'el, Sciamma, and Diop.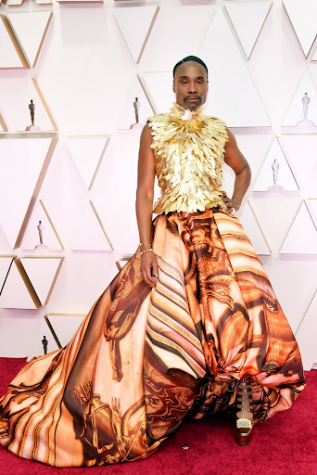 Best Dressed: Billy Porter
Porter is known for having elaborate outfits, and this year's gown didn't disappoint. Designed by Giles Deacon, the 24k gold feathered top, skirt inspired by Kensington Palace, and Jimmy Choo high heels, broke all gender stereotypes.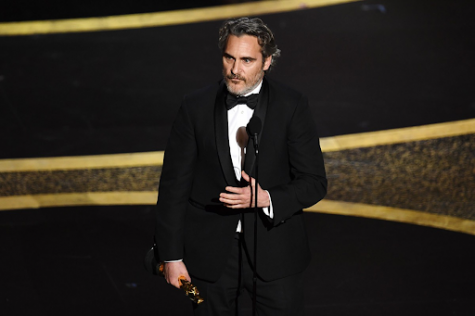 Best Speech: Joaquin Phoenix
A moment that took over the internet, Phoenix accepts his first Oscar by speaking out on injustices such as fighting for animal rights, LGBTQ+ rights, Indigenous rights, equality, and looking for change in our world. He suggests that if humans are able to come together and listen to each other's beliefs, we can implement changes that are better for all species and the environment. He ends his speech with a lyric from his late brother, River Phoenix, "Run into with love and peace will follow."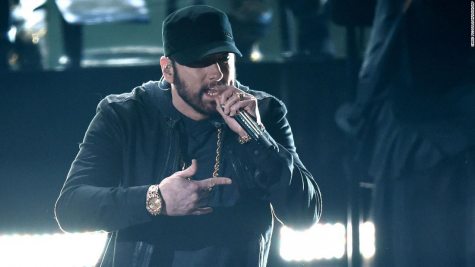 Best Performance: Eminem
Eminem does a surprise performance of his song, "Lose Yourself." The Dolby Theatre was even put under lockdown for his rehearsals so his performance would remain a secret. He had the entire audience shocked, and also singing along with him, making it one of the best performances that night.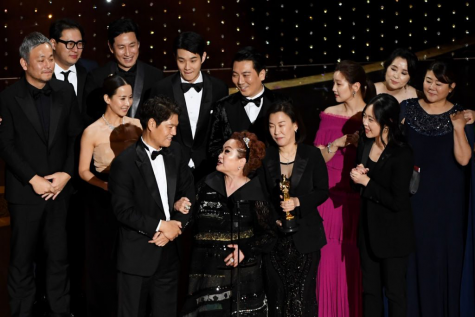 Parasite Makes Movie History:
The South Korean film, Parasite, took home the most awards out of any other film. They won four out of the six categories they were nominated for, making them the first Korean film to win an Oscar. The film is also the first winner of the International Feature Film Award, and the first film not in English to win Best Picture.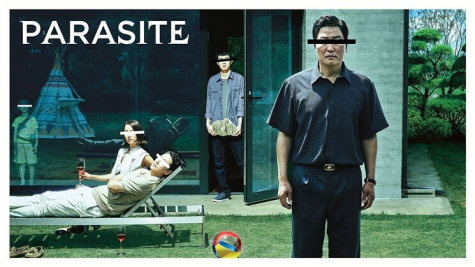 Must-See Film: Parasite
Bong Joon Ho's drama film is about greed and class discrimination coming between the new relationship of the upscale Park family and the impoverished Kim family. This movie is on Amazon Prime Video, FandangoNow, MoviesAnywhere, Vudu, and GooglePlay.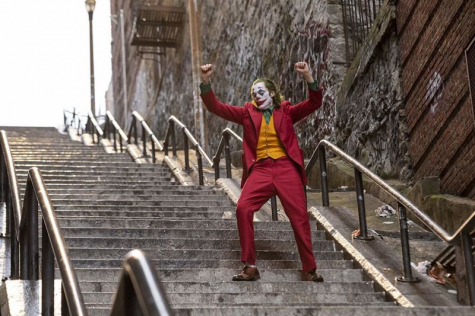 Must See Film: Joker
Todd Phillip's film is about the failed comedian Arthur Fleck, as he becomes isolated and disregarded by society, and soon spirals into insanity, starting a violent revolution against the wealthy. Joker can be rented or bought on Amazon Prime Video, MovieAnywhere, FandangoNow, Vudu, GooglePlay, and YouTube.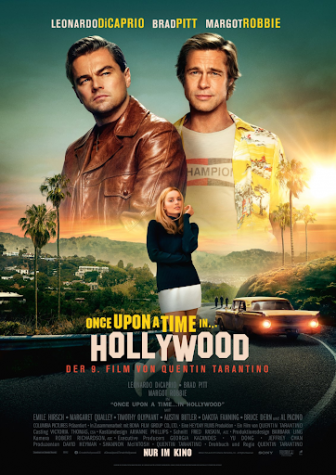 Must See: Once Upon a Time in Hollywood
Quentin Tarantino's, Once Upon a Time in Hollywood, is set in 1969 Los Angeles, and is a tribute to the final moments of Hollywood's golden age. The movie is about an actor and his stunt double struggling to find work in the film industry, as they are no longer recognizable. It features many different storylines, and depicts the journey they took to changing the industry. Fans can watch this film on FandangoNow, MoviesAnywhere, Vudu, GooglePlay, and YouTube.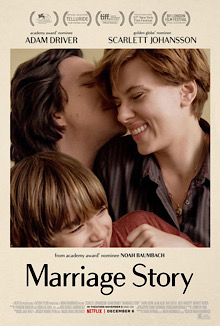 Must See: Marriage Story
Noah Baumbach's film is about a married couple, one being a stage director and the other an actress, and their process of becoming divorced. This fantastic film highlights the conflicts of love and the emotionally taxing process of a divorce and can be  streamed on Netflix.