Teen Global Perspectives- England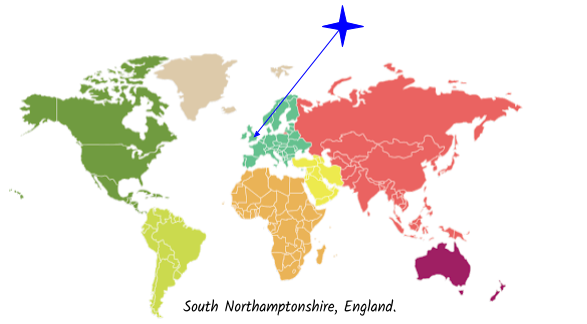 England, a country known to many through the pages of J.K Rowling's Harry Potter. A country where sweatshirts are 'jumpers', pants are 'trousers', fries are 'chips' and u's are abundantly strewn into words. A country with a history of castles, conquering, and crumpets.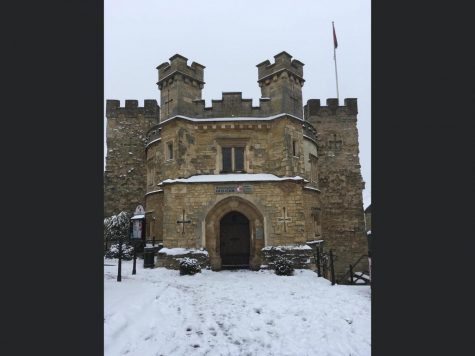 So, what is life today like for an English teenager?
To find out, I interviewed 14-year-old Hannah McVeigh, who attends Magdalen College School in South-Northamptonshire.
GCSE's
What is the rough idea of GCSEs (General Certificate of Secondary Education)?
Basically you have four options and then you have the core subjects as well, you have to do science, maths and english.
What GCSEs are you doing?
Music, history, geography, and P.E.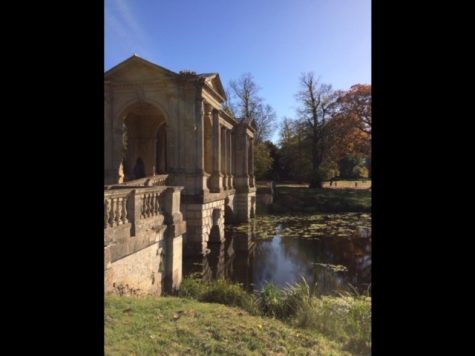 So you take tests for GCSEs?
Yes, you take tests and you have two mocks (practice exams).
How long do you study for your GCSEs?
We were the first year to do a three year program, before that it was two years.
Do you have a favourite GCSE subject?
I would have to say P.E, it's just really fun and I really like learning about the body and health and everything.
Summary: GCSEs (General Certificate of Secondary Education) are the English equivalent of SATs or AP tests. They are taken at the end of year 11 (which is 10th grade) and are an academic qualification seen on University transcripts. Many students go on to take the A levels, which are more advanced and subject-specific. At the beginning of year 9 or 10, students pick four main subjects to focus on for GCSEs alongside Mathematics, English, and Science.
School Uniform
We don't have school uniforms at Castaic…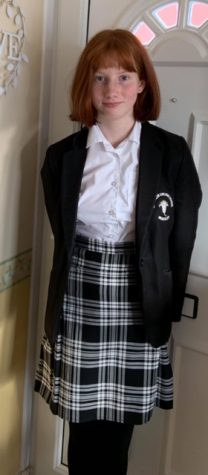 lucky
… tell me a bit about your school uniform.
We have a new skirt now, and we have to all wear the same skirt because some of the girls were wearing their skirts really short. So basically our skirt is now pleated … shall I show you?
Sure … It reminds me a bit of a kilt. What do you wear with that insanely long pleated skirt?
We also have to wear our blazers, of course, and with the uniform, we have to wear specific shoes and we can't wear boots. Also, we don't have to wear ties, but the boys have to.
So how strict would you say they are on school uniforms?
Probably like an 8 out of 10.
Are there any exceptions to when you have to wear your school uniform?
Well, on mufti day we have to pay a pound to wear our own clothes.
What are your opinions on school uniforms?
Well I mean I guess they added school uniforms so no feels left out, but then sometimes it can be annoying because, -with the girls ours is less strict- but the boys [school uniform] is more strict, so it's kinda unfair for the boys.
They have to wear ties all the time, right?
Yeah, and they can't wear shorts even when it's really warm. They don't have to wear the blazer when it's warm, but they still have to wear the trousers and the tie.
Summary: Almost all English schools have school uniforms. This is only comparable to dress codes in the US. Interestingly enough, in England, the school uniform is stricter for boys than in California, where dress codes are more stringent for girls.
At the start of secondary school, (6th grade) most students become accustomed to wearing formal trousers/skirts, fully buttoned shirts, ties, and blazers. Pro's: uniforms may lessen social segregation and one needn't worry about what to wear to school. Cons: blazers offer no insulation from the cold and are incredibly stuffy when hot; lack of proper uniform often results in sanctions and detentions; many students find school uniform uncomfortable and excessively arbitrary.
School Houses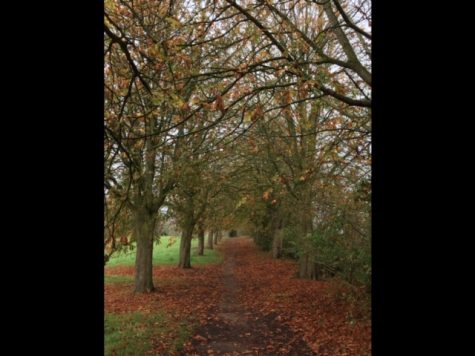 Can you tell me about Magdalen's schoolhouses and how they work?
Basically we're all split into schoolhouses, which have different colours, like I'm Beaumont which is yellow. And also with it, the house that gets the most house points gets to have a mufti day where they don't have to pay to not wear school uniform.
Can you name some of the houses
There's Lovell, Godwin, De Quincey, Beaumont, Wayneflete, Wadham, and Holdgate.
How are you sorted into the houses? (Spoiler alert – it's not the sorting hat)
Um, I'm not sure. Basically, I was put in in year seven. I was put in with people from my old primary school, so I guess that could be it. But, I was also put in with the house of my sister, so siblings go in the same house.
Summary: School houses are commonplace in English schools. Schoolhouses often have names associated with the school and designated colours. They help promote leadership and provide a reward system (house points). Students are not placed in houses by a magical talking hat, and most school house systems have little impact on the day to day lives of students.
School Discipline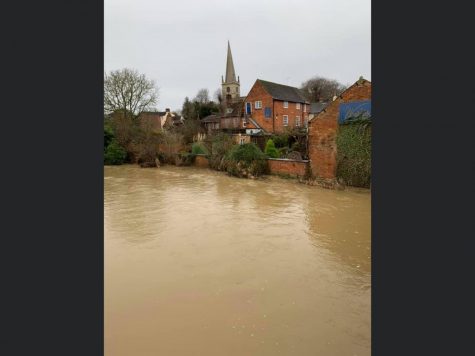 Could you tell me about the things one could get into trouble for at school?
With the detentions, it depends because if you forgot your homework, some teachers will just do a show and go, where you bring your homework in and once they see it you can go instead of a detention. If you get five 15 minute detentions, you get a headteacher detention.
But otherwise, you can get detentions for not having homework or if you get too many sanctions (like from forgetting your games kit or being really disruptful). If you get three sanctions you get a detention. Also, Being 10 minutes late to every lesson gives you a ten-minute detention.
Summary: English schools generally have rather rigid discipline systems. Seemingly innocent acts such as forgetting one's planner or PE Kit could set you on the road to detentions. Some students develop a 'who-cares' type of attitude and collect detentions like medals, whereas others may creep through the school's hallways and years, terrified of the red pen on their unblemished record. As with most places around the world, including California, detention regulations vary from school to school.