How is Castaic High School Making Mental Health a Priority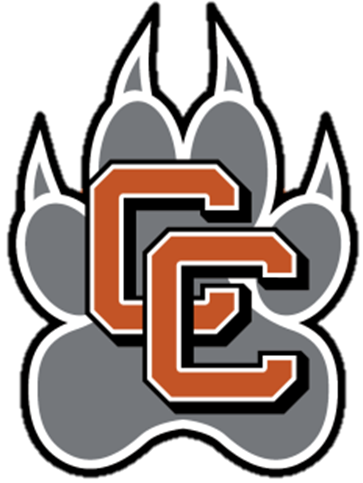 Research done by the Center for Disease Control and Prevention is now revealing that 8.9% of children between the ages of 6 and 17 have been diagnosed with some form of anxiety or depression. The study also revealed that the second leading cause of death for people ages 10 to 34 is suicide. In turn, some high schools have begun implementing mental health outlets and guidance to those in need. When it came to opening our high school, it became obvious that mental health would be made a priority.
One of the ways our high school is addressing mental health, is through clubs on campus like Bring Change to Mind (BC2M), advisory lessons, and spreading awareness. In fact, Heather Kennedy, a teacher on our campus, started the Bring Change to Mind club. Heather was compelled to start Bring Change to Mind to put a spotlight on an issue that so many teenagers face. Her "hope was that by starting this club…the conversation can be more open and we can teach students how to identify what they are feeling and provide them with coping strategies."
Members of the club focus on ending the negative stigma behind mental health and educating students on mental health issues. Another way members are helping students is by providing and advertising the Bring Change to Mind crisis hotline. On campus, flyers can be spotted around our school displaying the hotline and encouraging students to call if they feel they are in crisis. While interviewing Heather, she shared that she has "always felt strongly about the need for social-emotional learning in schools and felt that being a part of reducing the stigma surrounding mental health issues on campus would have a positive impact on students."
This year Heather, along with her Bring Change to Mind members, strive to get their "Wellness Center set up and host ongoing Wellness events on campus, like our upcoming BC2M Sparks week and our yoga sessions with Danica. I would love to see students have more open conversations surrounding their mental health and have the ability to identify at least one positive way they can cope with any struggles they might be facing."
Heather hopes to "see conversations surrounding mental health take place between students on a regular basis and that students know that there are resources available to help. I am very excited to see our Wellness Center open in the near future."
During the process of building our high school our principal, Melanie Hagman, made mental health a top priority. Hagman previously worked as a high school counselor, so she feels that the wellness of students is extremely important. She states, "I strongly believe in and support making mental health a focal point to ensure student success" as well as " I think that mental health will always be a strong focus at Castaic High School through advisory, clubs, the Wellness Center, therapy animals, counseling, literature, and social-emotional curriculum." As our school continues to grow so will the opportunities to educate about mental health like the plans to build the Wellness Center.
Hagman looks forward to opening up the Wellness Center on campus to "provide students the opportunity to have a safe space to discuss mental health issues." She hopes for "students to experience success through a well-balanced lifestyle." Opening the Wellness Center will allow students to have a place where they feel comfortable in talking about the struggles they are facing.
From plans for a Wellness center, to Bring Change to Mind, it is becoming apparent that the staff of Castaic High School cares about the well-being of the students. With future plans already in the works, we can look forward to more mental health awareness and options for guidance.