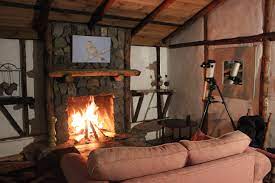 As the weather cools down and the leaves begin to change, it's just the right time to cozy up with a good film. From absolute classics to spine-tingling thrillers, fall has always been a great season for cinema. In this article, we'll be taking a look at the top five best fall movies that are perfect for curling up with a blanket and a pumpkin spice latte. So grab your popcorn and get ready to settle in for some cinematic magic.
Little Women 
Little Women, directed by Greta Gerwig, is a film full of heartwarming moments that capture the essence of autumn. With its continuous cozy setting and outstanding and emotional performance from the cast, it is a wonderful movie to enjoy this fall season. Based on the classic novel written by Louisa May Alcott, this film follows the March sisters Meg, Jo, Beth, and Amy as they begin to navigate their lives during the Civil War. The movie's stunning fall greenery and beautiful cinematography make it the ideal choice.
Matilda
Matilda, released in 1996, includes a magical and fantastical feel that is perfect for the chilly season. Fall has a pattern of being associated with magic, which Matilda fits the description of perfectly with this atmosphere. In the film, we follow a little girl, Matilda as she goes through self-discovery, friendships, and the courage to stand up against bullies. The movie's setting includes an old-fashioned small town complete with fall colors, adding the cozy and warm feeling of the season. 
Harry Potter Series
Continuing with a magical and enchanting atmosphere is the Harry Potter series. The story itself begins during the fall months at Hogwarts School of Witchcraft and Wizardry. The movie's visuals, music, and atmosphere all work together to create a sense of coziness and wonder. Whether you are a seasoned enthusiast or new to the series, Harry Potter is a must-see on your fall film list.
Knives Out
If you prefer a suspenseful murder mystery this is the movie for you. This cozy murder mystery plot perfectly fits the season, and the gorgeous New England setting and the A-list casting make it even more entertaining. With themes of greed, family, and most of all betrayal, this movie is especially fitting for those who love twists and turns that keep you on the edge of your seat, especially with its humorous components. 
Twilight
Twilight captures the essence of fall with its moody and gloomy atmospheric setting, making this a great movie to watch during a rainy or chilly fall day. The film follows the journey of Bella Swan, a teenage girl who moves in with her dad who happens to live in a small town in Washington State following her romance with a mysterious guy named Edward. The movie consists of stunning scenery along the North-west Pacific, a touching soundtrack, and intense romance, which all contribute to the movie's appeal. Whether you are just a big fan of the film or a romance fanatic, Twilight is the perfect movie to enjoy this fall season too.
Fall is a wonderful season that is perfect for watching different types of films. It's hard to choose just one, so why not all? If you like heartfelt dramas that tear you up like Little Women and Matilda, magical and engaging movies like Harry Potter and Twilight, or suspenseful and shocking mysteries like Knives Out, these movies will ensure you an eventful Harvest!