Coyotes of Castaic: Review of the School year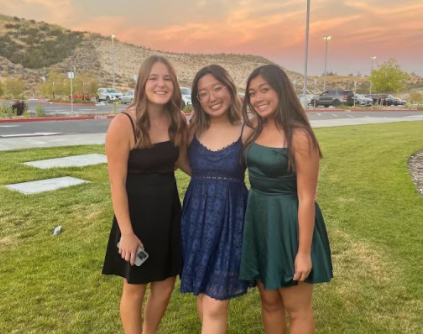 It may be scary to think that for some, this will be the last summer as high schoolers, but it marks a new beginning for us as students and a transition into adulthood. As the school year comes to an end, we want to remember what we did and how we started compared to who we are now in order to reflect and prepare for next year.  
Sophomore, Mia Valenzuela had strong feelings about how this year went and her experience in person here at Castaic. "I think the school year went pretty good but I think that the teachers could've been a little bit more helpful because the school is too strict," Valenzuela said. She said she plans to go to either West Ranch or Valencia for her junior year because she wants to be able to experience a different high school experience. "My plan for the summer is to get a job," Mia told us. "I want to go dirtbike riding." Mia does look forward to progressing her way throughout high school and hopes to someday get into a college and get a good job.
[Picture below]
Junior Emily Seo was excited to finally be in person at Castaic. "I feel like it could've gone better," Emily says. "It was my first year in person at Castaic and I got to meet new people and years later, I was finally able to make connections."
After COVID, it was difficult to maintain a "normal" high school experience with so many restrictions, and it impaired our ability to connect with people. The same goes for grades, with so much going on it proved difficult to keep up with the curriculum. Emily said it was an "okay" year overall since she was able to meet new people, but she's putting everything behind her and is ready for summer. "I'm going to a summer camp and I wanna get back into playing guitar, and probably get back into volleyball or boxing," Seo told us. "Next year, I'm looking forward to being a senior and I have a lot of new stuff to look forward to and to be able to experience different classes and prom and senior events."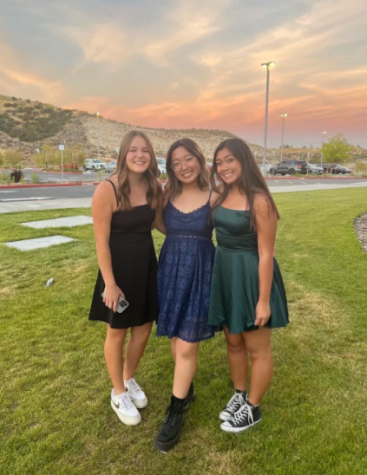 [Picture above]
Junior, Jaden Austria, gave her input on how her junior year at Castaic High went. "In general I think I did fine knowing that we were online for a whole year," Austria tells us. "In terms of friends, I made a lot of new friends especially since people transferred from other schools and I liked all of my classes." Jaden also told us her plans for the summer. "I'm taking one summer class and I plan on hanging out with friends and enjoying it because it's the last summer we have before college." She also is looking forward to her final year of high school.
Like many future seniors, Jaden looks forward to all the activities and benefits of being a senior and the first graduating class of Castaic High School. "I'm excited about all the senior events, senior sunrise, and prom. I'm scared because I'm taking AP chem." 
Junior Faheem Rahman, gave an overview of her third year attending Castaic high school.
"The second semester was not the best, I lost most of my friends but I also gained new friendships, found people that I enjoy hanging out with and I got my grades up. 
 There were some downsides but I was able to push through and get myself out of past situations to better myself." 
With the end of the 21/22 school year coming to end it brings up many questions about what will happen for the next year. The 22/23 year will be the year of the first graduating class at Castaic High and the cycle of new students will continue. Many memories will be cherished from this year and we look forward to many great memories in the following year.