Earth Day Around the World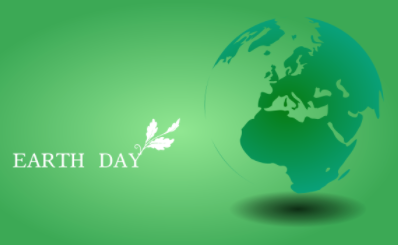 Earth Day is a global celebration to appreciate our planet celebrated by 193 countries with different themes. It is used to spotlight environmental issues in April once a year across the world. Each continent takes steps towards more sustainable living through celebrating in their own special ways. 
People in the United States commemorate Earth Day on April 22. This date is important because it is when the environmental movement started in the 1970s. Some citizens really make an impact by going car-free or making a bird feeder, while others post about the beauty of nature or environmental issues that need to be changed. Students and outsiders also gather at college squares showing support for our world. 
Across the Atlantic, Asia has their own traditions, mostly involving activism. Groups come together and create a plan of action for serious issues that affect people's livelihoods, such as overfishing or river pollution. The biggest attraction on Earth Day is Yoyogi Park in Japan. The Japanese host environmentally friendly events every year, gaining large crowds and support. 
Earth Day in Africa has many events throughout the continent in countries such as Tunisia, Ghana, and Oman, to name a few. Similar to Japan, tons of people come and show their love for our world. On a smaller scale, some plant trees and use less water to benefit the environment. In 2014, this day sparked the idea of increased environmental clubs and organizations to help communities "increase green." 
Going East, Australia celebrates its beautiful land with amazing wildlife. Australians focus on protecting the exotic species inhabiting their continent. Organizations such as The Nature Conservancy use Earth Day to spread awareness of animal extinction and habitat loss. Other organizations also attempt to make a positive impact on their environment, and every Earth Day is a reminder of good Australia is doing. 
Back to the West, South America follows the U.S. with smaller impactful movements such as growing a plant or using less water. In Latin America, they have developed unique events and initiatives to create significant change that helps the world. Costa Rica, Guatemala, and El Salvador in particular created the Buying Half a Tree initiative helping nearby people to volunteer. Starbucks was at the center of this idea. 
Historia Starbucks wrote about the initiative, "If you bought a reusable cup, you would have contributed half of the resources to plant a tree, while Starbucks donated the rest." Many trees were planted and it was a huge success! Of course, other events also sparked across the country, especially utilizing Starbucks' ideas. 
Europe is very active on Earth Day across the continent with hotspots of events. Music concerts, clean-up efforts, and more engaged participants. Their climate action mentality is also strong with recycling games and earth-themed crafts. An interesting, specific event called "green sale" took place in Geneva, Switzerland, in 2014. The International School of Geneva raises funds to plant trees on school grounds. Events like this have continued to grow in popularity, encouraging people to continue helping our Earth every day of the year.
The coldest continent, Antarctica, has very different Earth Day practices. Since luscious forests and tons of green grass are lacking, underwater clean-up is their main environmental impact. The marine ecosystem is very important to people in the area. As global warming persists, the ice is melting and the climate is heating, changing animals' ways of life. If something does not change, the pressing situation will continue to become worse to the point of no return. Antarctica utilizes Earth Day to spread awareness and recruit more help for cleaning oceans. 
On Earth Day, no matter what continent, it is important to talk and remind the world about climate change. Our planet is dying, and we are the only ones who can save it.
"The climate emergency is a race we are losing, but it is a race we can win," says UN Secretary-General António Guterres. Help our planet by going green on Earth Day, and every day of the year!