I Am Malala: Review and Importance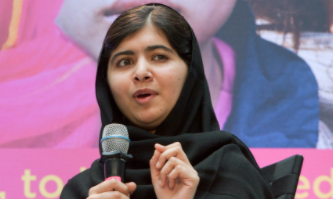 "Reading is important, because if you can read, you can learn anything about everything and everything about anything," says the children's book author and illustrator Tomie dePaola. There is a wide range of books out there providing readers with entertainment, knowledge, and experiences. Some of them have power and teachings people could benefit from. I Am Malala by Malala Yousafzai is a great example of a book that has the potential to create a real impact by providing new perspectives and key lessons that are crucial for the world to understand. 
I Am Malala centers around a girl named Malala who was shot in the face by the Taliban on October 9, 2012, in her hometown of Swat. Later in life, she won the Nobel Peace Prize and continues to speak about her beliefs, helping others around the world. She spoke out on educational rights and oppressive behaviors of the Taliban through her life story. Malala's experiences help readers catch a glimpse of the Swat culture and issues.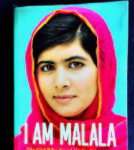 Malala's insider point of view in Pakistan reflects global issues that need to be spotlighted. One of her main messages is about how "Education is neither eastern nor western. Education is education and it's the right of every human being." This is a critical topic to read about, especially for students, because it enlightens a new perspective on learning. In the U.S. alone, 75% of students have negative feelings about school, but Malala never lost appreciation for her education. She was top of her class and one of her most prized possessions was textbooks. When students read about Malala's fight for school, it makes waking up early seem like an insignificant problem. 
Another key theme in I Am Malala is women's rights. The Taliban attacked women for activities such as dancing and shopping, which greatly differs from American culture. We also see Pakistani culture in regards to women through Malala's eyes. Sadly, some are constantly looked down upon starting from birth. When a son is born there is a celebration with food and family – but if a daughter is born, there is no celebration at all. Seeing what women have to deal with in a different culture alters the reader's perspective
The book also shows how the Taliban treated people in Swat. Residents were beaten, shot, attacked, whipped, stripped, and killed by Taliban men, highlighting the cruel nature of the terrorists. There is a lot of violence, so if that triggers readers they may want to choose a different book. However, knowing of this violence and the struggles of Pakistani people is necessary. If other countries do not know about issues like this, no change can be made and history will keep repeating itself. 
Furthermore, living conditions were awful with muddy rivers and money struggles. Some people have to deal with that in America, so a book like this could bring countries together with shared experiences. A huge pile of trash was depicted in the book, with some children living there, scrounging for food and other resources. 
There are many other important lessons in I Am Malala, but these were the ones that stuck with me the most. Malala is such an inspiring young woman, and through this book, her ideas and voice have the opportunity to be amplified. I would recommend putting it on your must-read list!