The Landslide Never Brought Stevie Nicks Down
Mia Souther, Chief of Staff, Editor of Wellness
March 25, 2022
mStevie Nicks was the "it" girl of the 70s. With her majestic and warm energy, who wouldn't want to be the Fleetwood Mac, rock and roll star? She ruled her life twirling around stage, tambourine in hand, and gold moon chain strung around her neck. 
Born in Phoenix, Arizona, Nicks's grandfather, Aaron Nicks nurtured her love for guitar and music as a toddler. Throughout her adolescent years, she skipped around the country moving to 5 different states before turning fifteen. Eventually, in high school, Nicks and her family settled down in the suburbs of San Francisco. 
At this point, Nicks had already fostered a love for music and after becoming close with her classmate, Lindsey Buckingham, she began crafting her own music. 
"At 15 and a half, I fell in love with a really handsome boy," says Nicks recalling meeting Buckingham, "Thank God for that, because even though my relationship with Lindsey didn't really end well, the passionate feeling I had for this man — who I still know very well, and, in my own way, will always be crazy about." 
After the lead singer of the band, Fritz quit, Buckingham and Nicks, joined this local band bringing more folk-style songs to the rock group. With Fritz, they were able to open for Janis Joplin and Jimi Hendrix developing a small following. However, Nicks and Buckingham eventually split up the band shortly after these successes. While their relationship was platonic for most of Fritz, the two decided to become a couple. The duo would end up making the risky decision: to pursue a career as a couple and move to Los Angeles, where musicians make it big. 
Nicks worked several jobs to support both her and Buckingham while living in LA. She worked as a waitress, maid, and dental assistant but still managed to put time aside to devote to music, her first love. Together in 1973, Buckingham and Nicks signed with Polydor Records and began collaborating on their debut album, Buckingham-Nicks which ended up being a commercial flop.
 As Nicks puts it, "when they [Polydor] dropped that record, we were completely depressed. Then three months later Mick Fleetwood called." 
Turns out Polydor dropping the record was more of a blessing in disguise than the duo realized. 
Fleetwood Mac's guitarist at the time, Bob Welch, had just quit. The band reached out to Buckingham asking him to join in replacement of Welch. Buckingham refused to join without Nicks. Eventually, the band agreed to let Christine McVie make the decision on whether or not Nicks would join. 
"It was critical that I got on with her," McVie says, "because I'd never played with another girl. But I liked her instantly. She was funny and nice but also there was no competition. We were completely different on the stage to each other and we wrote differently too." 
Ultimately, McVie decided to let Nicks join creating the beloved Fleetwood Mac known today. The band's new roles were as follows: vocalist Stevie Nicks, vocalist, and guitarist Lindsey Buckingham, drummer Mick Fleetwood, keyboard player, and vocalist Christine McVie and bass guitarist John McVie. Around the creation of the new band, Nicks and Buckingham ended their romantic relationship due to instability caused by their debut disaster. 
Nicks quickly became an asset to the band writing No. 1 hit singles like "Landslide" and "Rhiannon." Her witchy and vintage energy captivated the hearts of Fleetwood Mac fans. After the stability success brought the band, Nicks and Buckingham decided to move in together and rekindle their relationship. 
While it's easy to get lost in the dreaminess of Fleetwood Mac, the band had a lot of problems. Between cheating, substance abuse, and jealousy Fleetwood Mac would have a turbulent future of breaking up and getting back together.
Around the debut of "Rumors," what started off as a pre-show ritual rapidly turned into cocaine addiction for Nicks along with most of the band. Nicks would suffer from addiction for years to come, even developing a hole in her nasal cartilage from her cocaine usage.
"The drug use wasn't as romantic as people like to think. I'd just get up and go to the bathroom and do a little bit of cocaine, stop and get a coffee and come back" says Nicks.
Before the group's sophomore record "Rumors" debuted, the McVies filed for divorce, Buckingham and Nicks were on the verge of breaking up, and Fleetwood and his wife Jenny Boyd were separated. The separation between Fleetwood and Boyd is said to be the result of an affair between Nicks and Fleetwood. Nicks had recently started dating Don Henley of The Eagles when she fell in love with Fleetwood. However, this wasn't the only affair in the group's history. Previously, Christine McVie cheated on her husband with Martin Birch Fleetwood Mac's sound engineer.  
"The only people in the band who haven't had an affair are me and Lindsey" John McVie once joked. 
This rollercoaster of relationships and affairs undoubtedly intensified the band's dynamics in preparation for their upcoming record. 
 "[the making of 'Rumors'] almost killed us," Fleetwood admitted.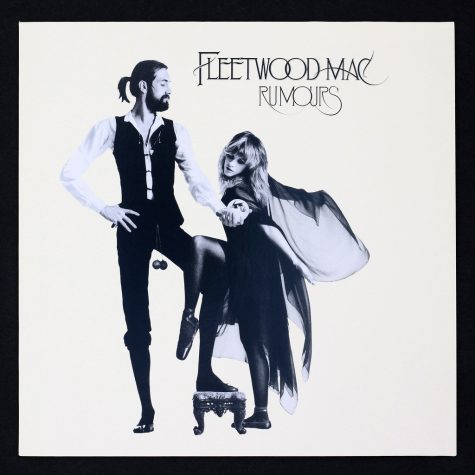 "Rumors" was a compilation of heart-wrenching,  melancholy, and wistful tracks inspired by the group's current state. Quickly after the album dropped, "Rumors" became a hit, spending over 30 weeks on Billboard's 200 charts. In 1978, "Rumors" received a Grammy for Album of the Year.
In 1981, Nicks's first solo endeavor would be released. Bella Donna captivated Nicks's energy without the shadows of her bandmates and spent nearly three years on the Billboard 100 chart. Hits like "Edge of Seventeen," "Stop Draggin' my Heart Around," and "Leather and Lace," a sort of rock ballad collaboration with Don Henley, made up the record. As previously mentioned, Nicks and Henley had an on-and-off relationship for around two years, making this duet even more intriguing. 
Jealousy was prominent between Nicks in her bandmates after the success of her first solo record. Nicks faced sexism and jealous comments from her bandmates about her drug addictions and especially after some of their solo albums' flopped. 
"The guys in the business were 'supposed' to do drugs, they were 'supposed' to sleep with a different chick every night, that was the romantic idea," says Nicks. 
However, there was certainly a double standard for women. While none of these habits are ones to exactly be proud of, it's no surprise women were depicted as the 'crazy ones.'
"When we walk into a room we have to float in like goddesses, because that's how we wanted to be treated. We demanded that from the beginning," said Nicks when asked about her and McVie's experience with becoming female icons in a male-dominated industry. 
At this point, it had been decades since her first experience with cocaine and almost a million dollars later. Nicks's cocaine habit had taken over her life and led her to get clean at the Betty Ford Center. After 30 days, she was able to leave her cocaine addiction in the dust. 
"I got through some pretty scary moments. But I saved me. Nobody else saved me. I survived me. I survived my cocaine. I survived it myself," recalls Nicks.
Unfortunately, this wouldn't be her last fight with addiction. In 1987, just one year after getting clean from cocaine, her psychiatrist prescribed her Klonopin. Klonopin, a Benzodiazepine is typically used to treat panic disorders. Nicks would become addicted to Klonopin for several years, and eventually detox from it in 1993. Her fight with addiction would inspire her to write songs like "Gold Dust Woman" and "Mabel Normand."
Despite Nicks's great solo success, she kept Fleetwood Mac close to her heart. Over the years, Fleetwood Mac would compile a total of 18 studio albums making up their beloved discography. Nicks continued to write hit solo records in between.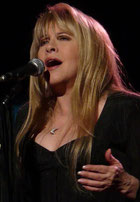 Nicks is now seventy-three years old but her eccentric, artistic, and maybe even a bit spooky spirit remains. Her priorities seem to lie more with keeping herself safe during the pandemic and guiding younger stars through her role as "fairy-godmother." As Nicks puts it she's "looking for the great people, the legends" to take under her wing and guide. Artists like HAIM, Lorde, The Chicks, Taylor Swift, and Harry Styles all have the wisdom of Nicks on their side. Nicks has a special and unique tradition of gifting people she wishes to guide a 32 kt gold moon necklace.
"People are drawn to the moon. I can't express it," says Alana Haim, a member of the sister group HAIM and a recipient of the coveted moon necklace. Nicks has a contagious energy and her willingness to give support that she never quite had to other young artists shows her kind heart. 
Nicks's wide breadth of accomplishments has had a remarkable impact on the music industry. The star is the only woman to be inducted into the rock and roll hall of fame twice. Stevie Nicks is an icon worshiped by those who truly value the impact of music and her name, along with her resounding legacy, will undoubtedly go down in history.