Why The Weeknd's Album Dawn FM is a Must Listen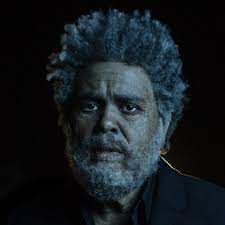 Abel Makkonen Tesfaye, better known as "The Weeknd," released his 5th studio album titled "Dawn FM" on January 7th, 2022. Dawn FM is made up of 16 tracks and includes features from artists such as Tyler, The Creator, Lil Wayne, and has narrations by Jim Carrey and Quincy Jones.
Tesfaye first rose to fame in 2010 when he anonymously uploaded music under the name "The Weeknd". Since then, he has become one of the most listened to artists in the world and has won over 100 awards for his work including three Grammy's and nineteen Billboard music awards.
This highly anticipated album has made its way to the charts and continues to grow in popularity, here are some of the tracks that make it a must-listen.
The album begins with the track "Dawn FM" which creates an overall feeling of listening to a radio station. This allows for a captivating introduction to the album, "Stay tuned, 103.5 Dawn FM!"
The song "Gasoline" describes a parasitic relationship between Tesfaye and a lover. While the first half makes you feel like you're in an alternate universe, the rest of the song is much more typical for a song by The Weeknd.
"Take My Breath" was the first song on the album to be released and debuted in August of 2021. It is one of the most upbeat songs, people want to get up and dance. Some may even say that listening to this song will take your breath away.
"Sacrifice" is the most popular song on the album and peaked at number 11 on the Billboard hot 100. Because it is so upbeat, it makes you feel like you're in a party setting. It's automatically a song worth listening to!
"A Tale By Quincy" follows Sacrifice and is a narration by Quincy Jones. Here he discusses his journey growing up without his mother and how it affected him, Tesfaye is not present on this track but nonetheless, it has a powerful meaning.
"Out of Time" is one of the most highly ranked songs on the album. Tesfaye discusses and reflects on his struggles with relationships. "I've been so cold to the ones who love me, baby. I look back now and I realize," are words that can be highly relatable to the listener and allow them to connect to the song. Lyrically, it is extremely powerful and the addition of strong sound and production makes it one of the best songs on the album.
"Here We Go…Again" is the first feature of the album and includes a verse by Tyler, The Creator. Unlike most songs on the album, it is much slower which allows for a more relaxed feeling.
"Best Friends" describes a friends with benefits relationship between Tesfaye and a friend, he warns her not to fall in love with him as he has unresolved problems to heal from caused by a past toxic relationship. On the surface, it is a passionate song, but on a deeper level, it has a much more intense meaning.
"Less Than Zero" is the most heart-wrenching song on the album and describes how a past lover views him as "less than zero". While it is heartbreaking, it is one of the best and most highly rated songs on the album making it worth a listen.
"Phantom Regret By Jim" is the last track on the album and is a full poem narration by Jim Carrey. Phantom regret closes off the album by saying "May peace be with you" and includes other notable phrases such as, "Were you ever in tune with the song life was humming?" Lines like that created a strong influence on listeners.
Overall, Dawn FM is a musical masterpiece, and whether you're a fan of The Weeknd or not there will be a song for you to enjoy. The dawn is here!