Winter Concert Brings Seasonal Joy to Castaic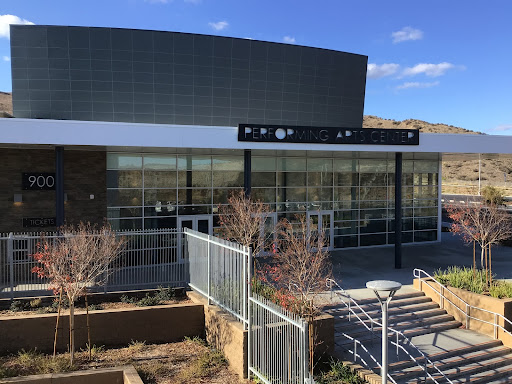 The Castaic Marching Band had a successful end to their season, finishing 6th at championships out of the 22 bands in the 1A division. The competition piece, The Incredibles, is well-known, as the band has performed it at competitions and school events. The band also welcomed a full house to its Winter Concert in the Castaic High Performing Arts Center on December 9th, 2021.  The Winter Concert showcased a symphonic program of orchestral and lyrical music. For example, the band's musical roster includes "Annabelle Lee," "Christmas Festival," and "Sleigh Ride." These fast-paced pieces are more fit for an orchestral setting than a marching setting. Members of the band worked hard to learn and play this different style of music to the best of their abilities.
"You guys rocked the house," said one audience member.
Soloists, duets, the choir, the color guard, and both Castaic Middle School bands performed. For some performance pieces, the high school and middle school bands played together.
"I thought you guys were great," said Nicholas Boyal, middle school band member. "You guys sounded really good."
Color guard dazzled the audience with its performance piece, Wizards In Winter. It was impressive to watch, and every member did a fantastic job.
Santa even came to visit some of the young audience members, and families had the opportunity to take pictures with St. Nick himself, which was a pleasant surprise for everyone. The Castaic community eagerly awaits the next show from these stellar performers.