Why you should check out the Local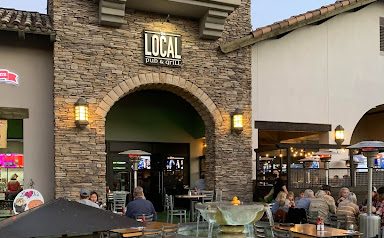 The Local Pub & Grill is a moderate-sized restaurant located only 14 minutes from our school – down in Stevenson Ranch by the Old Road. The Local has a lot going for it, from good food in large portions to good service and prices; this restaurant is one of my personal favorite stops for food no matter the time of day.
The Local is, first and foremost, a sit-down sports bar, with TVs lining each of the walls inside showing different games and a bar on the left from the front door. Once you sit down, you're greeted by wonderful servers and contactless menus that use QR codes to link you to their website. They have multiple different sections of food and serve Pepsi products.
From pasta to sandwiches to burgers, and even a brunch menu on weekends, The Local has a lot of variety. Even within the different sections, dishes are wildly different, with a penne pasta coated in a sriracha-based sauce and filled with grilled chicken, zucchini, and carrots seated just above a fettuccine pasta with shrimp and red bell peppers in a pasilla pepper and lime sauce.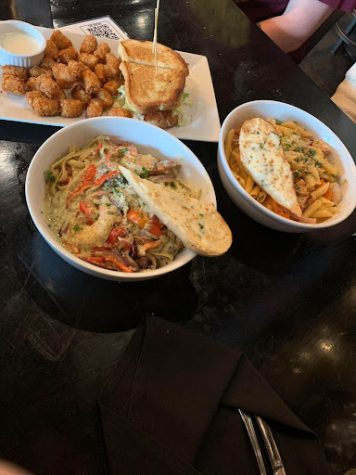 Not only is the variety of food good, but the food itself is phenomenal. The portions match well with the prices, and the flavors are more than just memorable. The creamy sriracha pasta (right) was a mix of rich flavors and different textures in a smooth, spicy sauce. The tequila shrimp pasta (left) features large portions of shrimp (tails on) inside a cream sauce and mixed with spicy bell pepper and flawlessly cooked fettuccine. Even the BLT (top) was stacked with juicy tomatoes and perfectly crisp bacon.
The Local also offers an option to order food online and pick it up if you're on the go, though for those who come to stay, the decorations and servers are more than welcoming. Around the room, during the winter season, there are branches covered in thin leaves and Christmas tree lights, and more recently, they have begun playing music inside, which has added to the already warm atmosphere.