History of 3 Major Social Media Platforms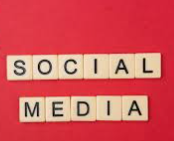 Social media is an important part of many people's lives across the globe. 57.6% of the world population are social media users, according to Global Social Media Stats. Heated debates are going on in 2021 about if phones and social media are beneficial or not. Many teenagers are so addicted that they spend about 3 hours and 17 minutes daily on apps like Instagram, Tiktok, and Snapchat. As social media grows, the apps with lots of new updates and ideas with prominent creators keep us interested. But the question is, how did these big empires of amusement start? 
TikTok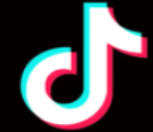 Zhang Yiming is a Chinese entrepreneur who founded the global sensation TikTok. ByteDance, a Chinese start-up company, launched it. TikTok's creation made the company extremely valuable since it blew up. The company started when Music.ly was released in July 2014, which had many of the same concepts as the TikTok app today. The shift happened in 2018, and the new app made many people skeptical since they did not want a massive change to such a beloved platform. It was meant to be an app with short videos that creators could post, and that idea quickly took off since the same concepts were implemented to TikTok. The creators have had to deal with issues politically with the former president, Donald Trump, who wanted the app removed because it was a non-American threat. They have used marketing campaigns and collaborations to grow their empire and create many new ideas and upgrades. The significant changes between Music.ly and TikTok were the type of content, which used to be more about lip-syncing. However, they have everything from dogs running around to people recreating Harry Potter. Now TikTok is considered a social media giant with 1 billion users globally. 
Snapchat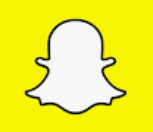 This app was founded in 2011 by former Stanford University students Evan Spiegel, Reggie Brown, and Bobby Murphy. Little did they know, it would become one of the fastest-growing social media platforms in 2021. The first release of what we now refer to as Snapchat was "Picaboo" since the app's goal was that messages could disappear. The shift happened between names when Brown was forced out of the company. As the Stanford juniors continually developed the app, stories, features, videos, and saving chat features were created. Even with their issues such as hacking, map malfunctions, and customer outrage, they still have managed to gain 306 million users, continue with upgrades, and grow their fan base. 
Instagram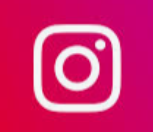 In 2010, Instagram was launched by another Stanford graduate, Kevin Systrom. This #1 photo-sharing app started off inspired by bourbon and whiskey, creating the name "Burbn" for the prototype. Instagram started strong with 25,000 users the first day after being released, leading to 1.074 billion users in 2021. This makes it one of the six current platforms with at least 1 billion users. There were issues with updates as it grew, but Facebook founder Mark Zuckerberg was very interested in Instagram and made a deal with Systrom to purchase it. Many new features were added as it eventually separated from Facebook and now stands on its own as one of the most used and liked social media platforms globally.