Theater 3's "Frankenstein" Will be Their First Production in the PAC
During the first week of December, Theater 3—led by drama teacher Mrs. Mistry—will have their first production in the new Performing Arts Center (PAC). Theater will perform "Frankenstein," written by Danielle Mohlman.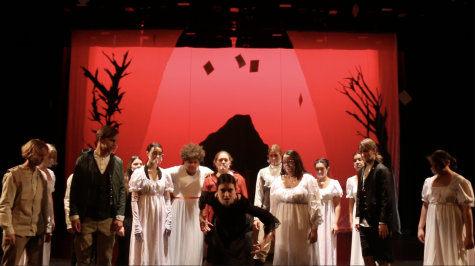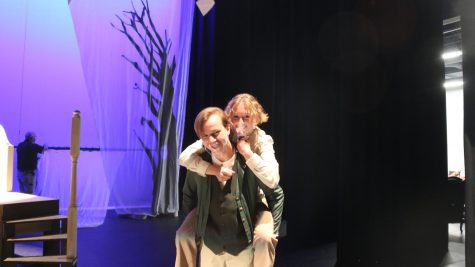 The story follows Mary Shelley, played by Macy Clark, and the demons she faces as she writes her critically acclaimed novel. The classic narrative "Frankenstein" may inflict familiar thoughts of a green monster with neck bolts, but Theater's production introduces Shelley's inner battles—and the much more conflicted character relationships happening in her life. The play navigates her troublesome and convoluted marriage at the time to Percy Shelley, a famous poet himself.
This will be the first ever Theater production taking place in the PAC. In March 2020, Theater 1 performed "All the Ways the World Will End, But Not You" in a classroom and "#Viral" in the locker room. The following year, Theater 2 overcame obstacles involving the COVID-19 pandemic by successfully performing "She Kills Monsters" over the popular video-chat app, Zoom. Finally, they are able to perform in the long-awaited PAC.
Anyone can come and watch "Frankenstein" on Dec. 1, 2, and 3 at 7:00pm. You can buy tickets ahead of time here.