Castaic High School's First Dance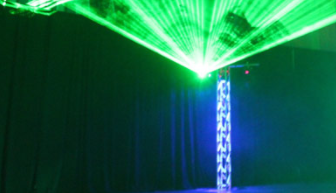 Castaic High School's long-awaited first dance took place November 5th, 2021. SOS entertainment and ASB worked together to create an experience the students would never forget. This memorable night was held outdoors in the cafeteria area on campus called the Hub. It was called Coho and lasted from 7-10 pm with over half the school in attendance. 
The dance was originally supposed to be called Hoco, but since Castaic is a new school we do not have a varsity football team meaning we couldn't play a homecoming game. The Hoco dance is always after the homecoming game, but ASB found a name that worked around the issue. 
Castaic has tried 2 different times to utilize SOS entertainment and have a dance but it did not work out. The first attempt was called the fall festival which was canceled by the devastating Saugus shooting. The school did not want to party and celebrate so soon after losing two students in the valley. The second was the Under The Stars dance which was canceled because of quarantine caused by Covid 19.
Vurrito's, Under the Bun, and Dulce Europa showed up with their tasty food and refreshing drinks. Castaic also provided unlimited donuts courtesy of Dazzling Donuts. Vurritos included vegan and vegetarian options with yummy burritos. Under the bun served scrumptious burgers and Dulce Europa sold many different types of drinks featuring shaved ice. The lines at all 3 were long but definitely worth it.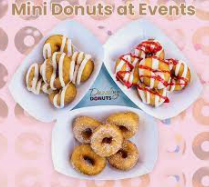 There were also some video game screens on the sides available for all the gamers. The inflatable screens had a couple of different games, but most people spent their time partying and dancing. Castaic also had photo booths and fun table decorations to spice up the decorations.
The DJ for the night played a lot of fun hype songs. Lots of people danced and sang, having the time of their lives. There were small sparkler eruptions and CO2 blasts shocking guests and making the crowd go wild. 
Sadly, on the dance floor, there was an issue with a boy who was allegedly wearing an Astros hat groping girls and even taking pictures under their skirts. It really affected a lot of girls mentally by making them extremely uncomfortable and scared. For more information about sexual assault go to Ava Paulsen's article.
Even with all the ups and downs, Castaic's first dance was definitely a night to remember.