Last Minute Halloween Costume Ideas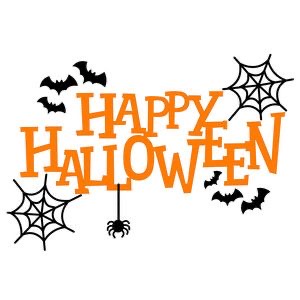 One of the biggest holidays of the year is approaching, Halloween! If you're anything like me, you probably have not found a Halloween costume. If not, I am here to supply a list of last minute costume ideas! Halloween consists of candy, trick or treating, scares, and parties. You want to make sure you have the perfect comfortable costume. As a last resort, you could always go to the nearest party city and find pieces of clothing that can become a costume. Sometimes we are on a budget though and don't want or need to spend money on things like clothing for one night. I encourage everyone to participate and dress up for this one night and have fun with friends.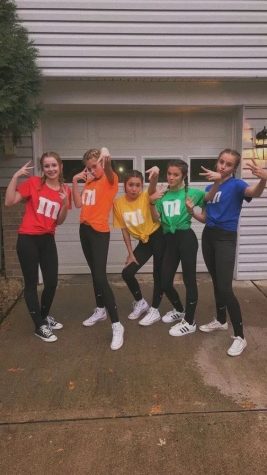 Group costumes can be super fun if you spend Halloween with your friends. Some examples of group costumes  are M&M's, cowboys and/or cowgirls, the monster inc crew, and a pretty common one is frat boys. For the M&Ms all you need is different color solid shirts and white M&M cutouts to put on them. Next is cowboys and cowgirls which are common but super cute. It is a super simple costume to throw together, all you need is a flannel,some kind of blue jeans, some boots, and a cowboy hat! Many groups also like to do the Monster Inc. crew, this consists of characters like Sully, Mike Wazowski, Boo, Randall, Celia, and more. To be Sully all you need is a blue shirt and jeans,then cut out purple dots to stick onto the outfit. For Mike just wear green of some sort, and the look will be complete. The most common group costume look is a group of frat boys, this is simple to create with sunglasses, a hat that you flip backwards, a button up shirt, and most importantly a red cup.
Some costumes that you could do with just yourself! Some examples of costumes you can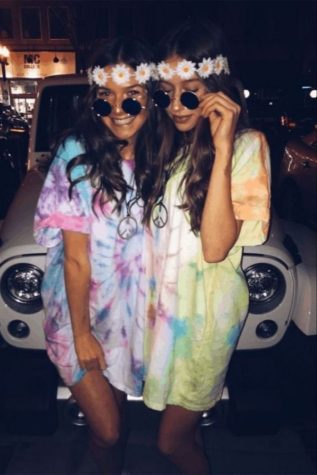 do by yourself could be a candy corn, or a teacher, or someone from the decades
 like 60's, 70's, 80's, or even 90's. For candy corn all you would need to do is get some sort of a hat or something to put on your head that is white, then an orange shirt. Finally, some sort of bottoms that are yellow, could be a skirt, leggings, or even jeans to complete the candy corn costume. Candy corn is a very popular type of candy especially during the fall season and this costume would be perfect timing. For a teacher it is pretty simple just wear some sort of formal wear that you would usually see a teacher in and maybe throw on a pair of glasses to make you look smart! Lastly, for decades you could dress up as a hippie from the 60's wearing cool peace glasses and some sort of tie dye and bell bottoms. For the 80's you could dress yourself in neon apparel and for girls to fritz or tease your hair. Also a huge thing in the 80's wear leg warmers, just to throw on another special touch. 
No matter what you dress up as a costume is a costume and Halloween is a holiday made for us to dress up as something we usually aren't and to go out of our comfort zones. Halloween isn't all about dressing up though it is about the quality time spent with family and friends while dressed up all together and to feel welcomed by others who are also in costume. This Halloween I encourage you all to live in the spirit of the holiday and dress up as something you've always wanted to be.