Easy Halloween Desserts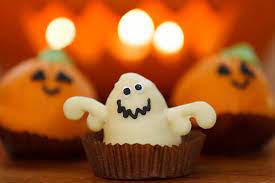 With Halloween just around the corner, there's lots of activities you can do to get in the spirit. Making a sweet and delicious treat is the perfect way to help do that. I found three easy Halloween themed desserts that I made myself to try.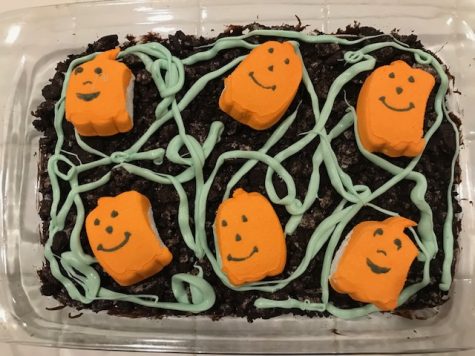 The first recipe I made was pumpkin patch brownies. The recipe itself was pretty simple, and I'd say without the actual time spent in the oven it took under an hour to make. If you click the title of the recipe, it'll take you to the recipe I used. When I made it, I substituted the pumpkin candies with pumpkin Peeps because I wasn't able to find any of the candies at the store. The brownies turned out pretty good, though they were very chocolaty. They were easy to make and a quick process. I'd rate them an 8/10 overall.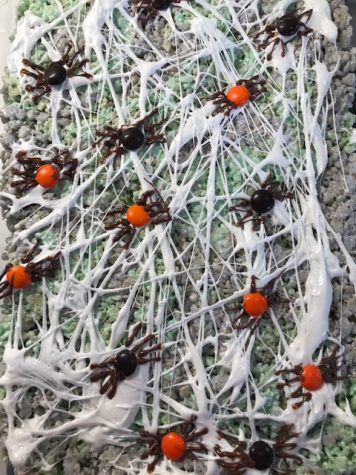 The next recipe I made was Halloween crispy rice treats, these required the least amount of work in my opinion. This marshmallow dessert doesn't need any oven time and really didn't take long at all to make. If I had to pick which recipe out of the three I made was the best, I would pick this one. The outcome was so cute and is the perfect Halloween dessert. Overall rating would be a 9/10.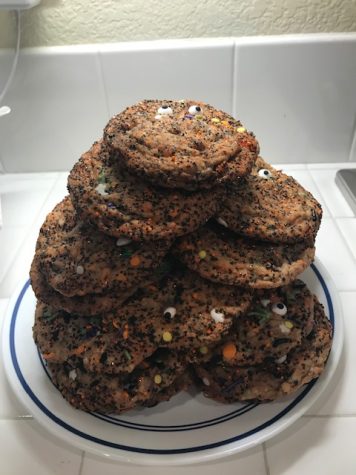 The final recipe I made was Halloween chocolate chip cookies that look like little monsters. The instructions say that it will make two dozen cookies, but when I made them it made more around three dozen. I also only baked them for 14 minutes and that got them a golden brown color and crispy. I might've made the dough balls a little too small, hence the larger amount of cookies and the quicker bake time. Also, be careful when adding the candy eyeballs. The first batch I made I pushed the eyeballs slightly into the dough and then once I took the cookies out of the oven, the dough had completely expanded and baked over the eyeballs. The second batch I made, I just placed the candy eyes right on the dough without pressing them, and again, the same thing happened. For the third batch, I baked them without adding the eyeballs, and then once I took them out of the oven while they were still hot I pushed the eyes in and it worked perfectly. So make sure to put the candy eyeballs on after you bake them, but make sure to do it while they're still hot. Other than that, these cookies were pretty good, not as soft to my liking, so I'd rate them a 6/10.
Make sure to enjoy the holiday weekend and have fun! If you want a homemade sweet treat, which could even be made with friends, be sure to try one of these recipes. Stay safe!