New York City Vaccine Mandate and How it Effects Castaic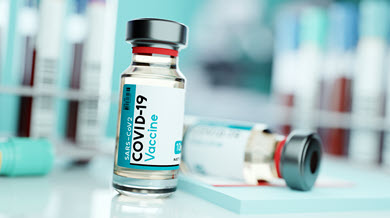 On August 17th, 2021 a mandate was instituted in New York City for anyone over the age of twelve stating that for activities such as indoor dining, going to indoor gyms, and indoor entertainment you must be fully vaccinated and show proof of vaccination. This mandate is being referred to as "the key to NYC." The current obligation is to have received at least the first dose of the vaccine. It is also stated that all the staff or employees at these establishments must also be vaccinated. They are requiring that you show proof of vaccination in the form of a  CDC official vaccination card, NYC vaccination record, or the NYC Covid safe app. 
A concern following this mandate is discrimination. It is stated with the rules and information on the mandate that no business can take advantage of the rules by using them to refuse service to anyone for different reasons. They cannot discriminate against people because of their race, gender identity, sexuality, religion, etc. If someone feels they are a victim of discrimination, they can contact the NYC Commission on Human Rights to report this. 
Since the mandate was instated, the percentage of vaccinated people in the entire state of  New York has gone from 58.5% on August 17th to 63.4% on September 26th. That may not seem like a large amount, but when you take into consideration that those statistics are for the whole state, you can see how much just that one city affects everything. Many New Yorkers have gotten vaccinated recently, thousands of these people being healthcare workers. An unbelievable 92% of New York healthcare workers are fully vaccinated as of today. 
Although New York City is on the opposite side of the country, these sorts of things affect everyone in the country. That being said, how does this affect us at Castaic? It may seem like it is insignificant to us. However, California has a lot of the same mandates. More specifically in Los Angeles County, there is a mandate for schools stating that anyone over the age of twelve must be vaccinated to attend in person classes. Just today Governor Gavin Newsom said that this option could be on the table for all of California. He stated that he has been watching how the mandate over LA county has affected families who live in the district, and that a discussion is being had to see if the same should be done for the whole state. 
New York and California are both very influential states in the U.S. and the decisions made by them are important for everyone and they affect everyone. Whether you agree or disagree, the governors are trying their best to keep people as safe and as healthy as they can. 
Image from: Commons.wikimedia.org