Tea Garden: An Instagram Worthy Cafe
Tea Garden, whose official name is Tea Elle C Garden, is a local hole in the wall in the Santa Clarita Plaza. This quaint restaurant rests at 26111 Bouquet Canyon Road, and sells a wide variety of breakfast dishes, lunches, and even scones. These scones come in a selection of 5 different flavors. On top of that, Tea Garden has an even larger menu for different sorts of teas that they sell and serve. They sell anything from black teas like Cinnamon Chai Spice and Island flower, to even oolong tea, which is the one of the hardest teas to make.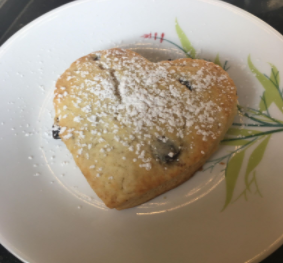 As a frequent visitor of this homey cafe, I have found that the Tea Garden is a place where the employees only want the best for their customers. The waiters and waitresses are incredibly polite and well versed in the skill of customer service. Each server is fully prepared to recommend a conflicted customer a dish or tea that they may have yet to try.
On top of the incredible workers that this restaurant has, their food makes the experience better tenfold. If you're looking for a more sustainable meal, then you could hop on over to the sandwiches and wraps that they serve. My personal top two dishes are the Salmon Roll wrap and the Chicken Parmesan grilled sandwich. These plates are accompanied by your choice of a side salad or a side fruit.
Moving onto the teas that are served, you get your choice of either a hot tea or an iced tea. With over 70 options, your choice of which tea you would like to get is vast and various. However, for the customer's ease, each tea is classified by the type of tea leaf and there is even a description of the flavor to pair with the name. If, even after consulting the menu, you are still indecisive, you can always ask your server what they would recommend.
Recently, I asked a few people who went to the restaurant what their experience was like. "I had an enjoyable experience at The Tea Garden." Tanner Bedaux said, "The atmosphere of the whole establishment was very relaxing and cozy. The food itself was very good, and so was the tea. The service I received was excellent. All together, I had a great time going with my friends."
I couldn't agree more with Tanner. The environment of Tea Garden is very homey and, put simply, comfortable. I asked Tanner if he could rate his experience out of five stars. He gave it a five star rating.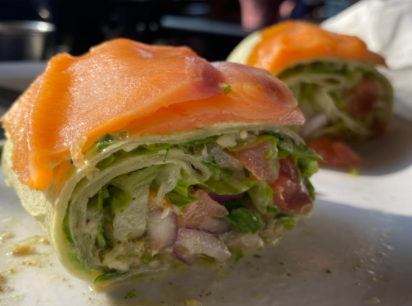 I also was able to catch up with Tyler Baker, and inquire about his experience at Tea Garden. "I really liked it!" Baker said. "The staff was friendly and the food and tea was delicious. The cafe itself is adorable and small, and it has a lot of character. I'd definitely plan on going back soon."
Oslo Barter was able to give me their thoughts on this quaint cafe as well. "It was an amazing hole in the wall type of cafe and had a delicious and large array of food." Barter told me, "Their staff was very kind and considerate."
So, what are you waiting for? If this seems like it'd be right up your alley, you should most definitely check it out. After all, what's the worst that could happen? You may find your new favorite cafe, too!