Girls Varsity Volleyball
The girl's volleyball team has had many games this semester. They have been working hard to improve and learn to grow as a team. With constant games, it can become difficult to fully reflect on the sport but it's something that the team has accepted as a challenge to overcome. So far the volleyball team has 2 games per week, one away game and one home game.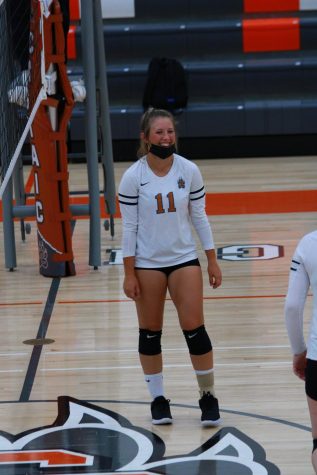 Being able to learn as a team is difficult when there is a limited amount of time during the season for the team to be together and understand each other. After conducting interviews with two varsity players on the team, Emily Seo and Grace Perez, it is clear the determination that each player puts into the game for the team as a whole. 
Games have been tough especially after finally being able to properly practice as a team due to Covid. "I think our team is really improving a lot more and more each day so we will see how much more we can improve throughout the rest of the season" Grace emphasizes the importance of a strong bond between teammates.
Being good in a team setting is as necessary as individual strengths, Grace later elaborates on what it means to improve and how she feels about her overall performance. "I feel like I have performed pretty well in the last few games, I play outside hitter which is a front-row position and I've got a few blocks and kills in the last few games scoring a few points for the team."
It's difficult to strive for growth with so little to work with but the team has found ways to enhance their performance together such as Wednesday yoga as a relaxing team activity which Grace says is used one day prior to a game in order for the team to focus on the game.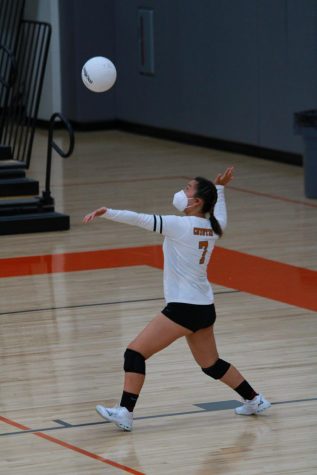 Emily had a similar point of view on the season so far, explaining that even though they are halfway through the season there is ample room to grow as people and in the sport. Going into games so early on in the year can be a strenuous task to overcome and Emily elaborates that  "as a team we like to huddle and cheer each other up, allowing us to communicate better as a newer team."
"…As a team, I think we just want to improve on constant communication, playing our best, and keeping a positive outlook each game; so we can push for wins and know we are putting our full effort into them", reiterating the fact that teamwork is critical in the sport. 
The team continues to push forward "I feel it'll be a great opportunity for us to grow and bond."