Snapchat—its Influence Upon Distracted Driving
December 16, 2020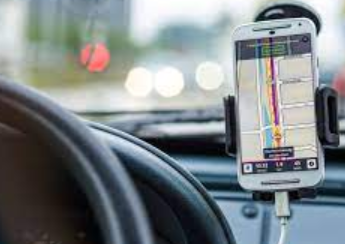 Take a moment and snap your fingers—that is how long it can take for your life to change irrevocably. We constantly notice people using their phones and driving simultaneously, even those we love, but we don't always think about its consequences. In North America, over four million car crashes were caused by distracted driving in 2016. Car accidents have been around for as long as there have been cars, but now that everybody has a smartphone in their hands at all times, the problem has only worsened.
One tragic example is an accident that occurred in 2015 in Philadelphia, where three women died in a car crash. Before they died, they were all Snap Chatting and posting about their crazy night. While they were having fun snapping pictures and driving, their car crashed into a tractor-trailer, fatally injuring all passengers. A few weeks later, investigators discovered that the women were trying to drive as fast as possible to use the speed filter on Snapchat to impress their friends. This is not an isolated incident.  There have been other times when people have attempted to drive faster to boost their speed filter. This can lead to dangerous or fatal consequences.
Further, a man named Addil was arrested after a car accident in Rochester, Manchester in 2014. This accident resulted in the death of another driver. While Addil was driving, he sent a snap to his friend bragging about how fast he was driving. Moments later, he boasted of driving on a highway at 142mph and went on to kill a man whose car was cut in two during a high-speed collision. Car accidents as a result of distracted driving are something that happens all too often. The police are trying to prevent these now prevalent occurrences.
Unquestionably, distracted driving often leads to dangerous or fatal consequences. The texting, the friend calls, and the Snapchat status updates are not worth the risk. No text message is more important than your life.