The Fatal Shot by Alec Baldwin on the Set of Rust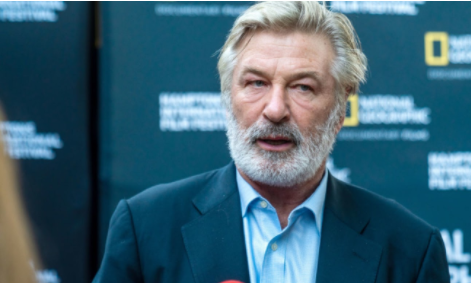 Many people across the world love watching movies and TV shows. To create anything in the film industry, there are many jobs that need to be done. Some positions include director, producers, prop managers, and actors. There are many famous actors who work tirelessly to bring stories to life for audiences viewing pleasure. Alec Baldwin is one of those actors starring in many extremely famous films such as "Beetlejuice," "Madagascar," and "Boss Baby."
In 2021, Alec Baldwin was filming "Rust," a western movie described by IMDB as, "A 13-year-old boy left to fend for himself and his younger brother following their parents' deaths in 1880s Kansas, goes on the run with his long-estranged grandfather after he's sentenced to hang for the accidental killing of a local rancher." 
The film was very low budget, creating poor working conditions for employees, leading to a cast walkout. There were long hours, issues with paychecks, and about 6 crew members walked out in protest. The movie was being filmed in Santa Fe, New Mexico, and was allegedly not very focused on safety protocols to the point where some members of the crew voiced how unsafe they felt. 
While filming, Halyna Hutchins, the cinematographer, was shot by a gun that was not supposed to have live bullets. In fact, Alec Baldwin, who was supposed to be shooting the gun, was told it was "cold," which means it had no live ammunition. The death of Halyna showed otherwise. The director of the film, Joel Souza was also injured in the process since he was crouching behind her. The bullet hit Halyna in the shoulder then went through and hit him while most of the cast was watching behind the monitor. They immediately tried to put pressure on the wound and called an ambulance, but it was too late.
Alec Baldwin was advised by authorities not to say anything about the shooting, but he did release a statement about gun control on set. He said, "an ongoing effort to limit the use of firearms on film sets is something I'm extremely interested in." He acknowledges that gun safety is an issue, and as an example mentioned how prop guns, such as a rubber one, should be used more often to prevent catastrophes like this. Alec also mentioned in his statement that he is saddened by the death of his friend and expressed concerns for her husband and child. 
It is still not known how the live round ended up in Alec Baldwin's gun, but criminal charges are being considered even though they have not yet been filed.