5 Apps to Help Your Productivity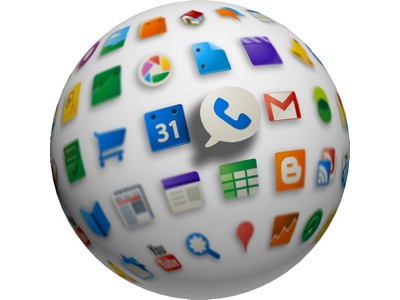 Because of distance learning, many students can admit they have adopted some pretty negative or unhelpful study habits. Procrastination and low motivation were key factors in negative mental health. Because people became less and less productive over time, here are a few apps to get you back on track for the 2021-2022 school year!
Google Keep
Google Keep is an app that can be used on your phone or computer. On a computer, the right hand side of every Google Doc or calendar you open should have a yellow light bulb icon. This is Google Keep! Google Keep is something I use every day as my digital planner. You can create to-do lists and write down notes to remember. I keep mine open next to my Google Calendar so I can organize my school assignments and tasks all in one place. Google Keep can also be downloaded on the App Store for mobile devices. On phones, the app is separate from calendars and documents, and it still serves as a great to-do list on the go! It is available for both IOS and Android devices.
Forest
Forest is a productivity app great for procrastinating students who get sucked into technology. We're all guilty of scrolling on our phones for way too many hours a day, and sometimes this can interfere with school work. Forest allows you to set a timer of your desired length, and will "plant a tree." Once the tree is planted and the timer starts counting down, you can start working. If you close the app for any reason (like checking text messages or going on social media) you will be notified that your tree is dying! If you leave the app twice in the span of one set timer, your tree will die. This app is great for anyone looking for a fun way to increase your productivity while still using entertaining apps. However, Forest is $1.99 to download on IOS or Android devices. The good news is that there are many other apps that use the same concept as Forest, but they may not have the same minimalist interface!
Quizlet
Many students are familiar with the website Quizlet already. However, Quizlet's mobile app is a great way for students to study on the go. Quizlet offers different games, flash cards, and other resources from educators, for students. The app is great for a number of things—learning vocabulary, studying for chapter tests, finals, or even AP exams! The Quizlet app is free for IOS and Android users, and you can sign in with your student Google account.
Libby
Libby is a mobile library app. By logging in with your local library card, Libby allows you to access thousands of digital books and audio books for free! Even popular books that are highly sought after can be put on hold, where you'll be set on a waiting list. Most books are available to instantly borrow. Once a book or audiobook is borrowed, you can then read/listen to it anytime, even if you don't have access to wifi. Libby is a great alternative to Kindle, because you do not have to pay for an e-reader device, and you do not have to pay for the books! Any downloaded books can be sent to your Kindle if you have one, though. You will have access to any of your borrowed books for 21 days, and the app will immediately return it for you (so you don't have to worry about late fees)! 
Spotify
Spotify is another popular app! Spotify not only lets you listen to popular tunes, but also has a plethora of podcasts to choose from. Many Spotify users will also curate many playlists, such as studying or calming playlists for when you're stressed. There is a premium Spotify option, but it requires a monthly fee (the fee varies based on the plan you choose). The default Spotify option is a great choice for users who do not mind occasional advertisements, but Spotify Premium is something to think about if you want to be able to download music and listen offline.